"Achieved a 
76%

 increase in subscriptions and a 

300%

 increase in donations."

The Zoological Parks Board of NSW has an enviable reputation as a conservation organisation.

Here are extracts from an interview with Shanthini Naidoo (Head of Fundraising and Development) in relation to an independently compiled e-Business Case Study: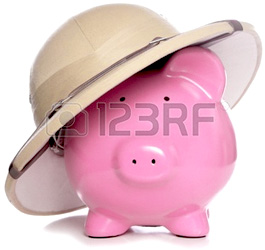 What is your most recent IT project?
Implementation of the thankQ contact management and fundraising system.
We developed an implementation plan that included data cleansing, customisation and training. There was a considerable information history that needed to be cleaned up for the data transfer.
The whole process from tendering to implementation took over a year. But the actual change over took about three months to implement.
thankQ worked out the timeframe, set up a help line and provided their staff for training. The thankQ system tracks donor relationships and history and provides us with accurate reporting, contract servicing, lets us know when we need to invoice… all the actions that relate to donor servicing.
Were you happy with the work and help given?
Yes, the support has been fantastic and the development work has been very responsive.
Every new fundraising initiative requires some development… Friends of the Future relates to bequests at some unknown stage in the future. Working out how to manage this initiative in the database required some development work.
What mistakes did you make that you wish you hadn't?
No mistakes. It was painless. Having Jason Haigh in Australia, the person who wrote the software, has been fantastic. Any problems, he can deal with quickly and easily. thankQ was developed originally for Comic Relief in the UK.
We now have a full twelve months of using thankQ in place and for Year 1 we have seen 300% growth. thankQ allows us to track what works and what doesn't.
We will also move towards using benchmarking. Then we can look at targeting donors by frequency and amount, to maximise potential income.
We can tailor our effort and improve our conversions. We can also improve our communication in terms of accuracy of message. If someone is mad about elephants, we can invite them to elephant events.
Given what you know… would you do it again?
Definitely!
What are you planning to do next?
We have just launched online e-fundraising and e-philanthropy.
We have recently launched our www.oceansappeal.org.au site, interactive site that will allows real time online donations. We worked with ESIT to interface the website with the thankQ contact management and fundraising system. This assists with issuing receipts for donations improving our customer service and reducing the administrative workload.
FAST FACTS
| | |
| --- | --- |
| case study: | Taronga Zoo |
| location: | Mosman Sydney, NSW |
| users: | 15 concurrent users |
| database: | SQL Server |
| inegration: | Microsoft Office, Barcode scanners, Web Donations (secure gateway), Web Sponsorship |
| upgrade from: | Bespoke File-maker Pro Database |