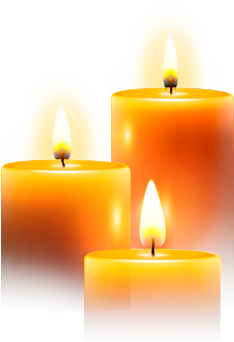 Whether you are a ministry, bible society, relief or missionary organisation, developing & maintaining a community of loyal supporters plays a crucial role in your organisation's success.As a nonprofit you will be faced with the continued need to raise money to cover operational running costs and even larger sums if you are supporting humanitarian and relief work.
thankQ Solutions can help you with all your fundraising, donor, membership and volunteer management, ensuring you are able to spend time developing your supporter base and achieving the organisation's objectives.
Features

&

Benefits

With thankQ's CRM & Fundraising Solutions, you are able to raise more funds whilst better managing your existing supporters.
Testimonials
Colin Yamey
Project Manager,
Jewish National Fund
Australia
The thankQ system was implemented in time to run our major telethon campaign and to provide significant benefits in the production and processing of information relating to our supporters for this major event. thankQ guaranteed accuracy and provided an improved throughput of around 4 times for the thousands of call cards via its barcoding module. Several of the users commented how much easier the processing of supporter information was using thankQ.

The team at thankQ Solutions are a very helpful and knowledgeable bunch. Along with the good natured way in which they work with us, this has built a strong partnership between us..
Lawrence Jackson
Jewish Communal Appeal
Australia
Many years ago, JCA conducted an extensive review of fund-raising systems. thankQ met the technical and business specifications as documented. We looked at the total cost of ownership over a five year period and thankQ Solutions made better financial sense than the alternatives. But most of all, thankQ Solutions can-do attitude met our requirement of people we could work with.

During the implementation phase, some of our requests pushed the friendship, but thankQ Solutions responded with a smile. When we went live at a very critical time in our annual cycle, thankQ Solutions were happy to be on site just in case of hiccups. After three months, JCA staff were asked whether we should go back to the old system. Even our longest serving staff, who knew the old system intimately, would have been extremely upset if we took thankQ away.

thankQ has become an integral part of our operation. Knowing that we could rely on Jason, Rachel and the people at thankQ Solutions to be there to help us if needed has made our relationship a true partnership.

Thank you thankQ
Jackie Kadar
Sisters of St Joseph
Australia
We Achieved a significant increase in funds

Using thankQ has enabled us to manage the numerous entities run by the Sisters which encompass projects nationally and internationally. I have personally used thankQ at four Not-For-Profit organisations, having achieved material cost savings and a significant increase in funds. The support provided by the team at thankQ is outstanding.
Case Studies