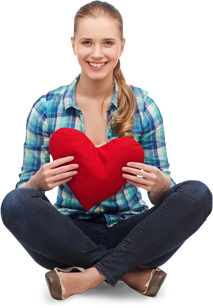 Whether you're focused on animal welfare, poverty alleviation, disability support or any other humanitarian mission, you will be faced with the daily challenge of raising enough funds to achieve the organisation's mission.
The abundance of activities that are required 'donation to donation' put a greater emphasis on the need for implementing effective technology solutions. thankQ's CRM & fundraising solutions provide charities with a range of tools to support the fundraising effort and ensure you are successful in your mission.
Features

&

Benefits

With thankQ's CRM & Fundraising Solutions, you are able to raise more funds whilst better managing your existing supporters.
Testimonial
Jeff Lynne
Taronga Zoo Foundation
Australia
We Achieved a 76% increase in subscriptions and a 300% increase in donations.

We know each supporter individually. We know what they donate; when they walk through our gate; what merchandise they buy and what attractions and events excite them. This means we know how to communicate with them and when to do it.
Jim Hungerford
The Shepherd Centre
Australia
We Achieved a 600% increase in our appeal in 2 years.

In 2010, we sourced and rolled out a new thankQ database system, which allowed us to improve our segmentation, data reporting and our ask strategy. At that time, our tax appeal made about $80,000 gross. As our strategy began to bear fruit last year the appeal raised $180,000 gross, and this year we're sitting above $500,000. Apart from acquiring donors, we are cultivating them much more effectively and now have many thousands of active donors compared to barely 1,000 two years ago.
Evelyn Mason
Fundraising Consultant, NFP
Australia
I have recently had the pleasure of using thankQ for a successful major gifts project and I am very impressed by the product. The people behind thankQ were very knowledgeable, helpful and provided a quick response to all my requests.